Customized Solutions for Industrial Automation Systems
For decades, Integrated Magnetics has been the expert in advanced magnetic devices & electrical machines for OEMs and manufacturers for their industrial automation solutions. We specialize in customized
magnetic assemblies
and
electrical machines
with advanced solutions that are ideally suited to automated manufacturing. We know how important it is for every machine on an assembly line to function at its peak. Our engineering expertise, and strict
quality management system
which includes extensive testing and inspection services, ensure that our products deliver reliable performance in high-cycle and continuous use applications.
Whatever the manufacturing challenge is, Integrated Magnetics has the expertise to deliver the customized solution for your industrial automation systems.
Contact us
today or send us a
request for quote
to discuss your project.

Components for Robotic Systems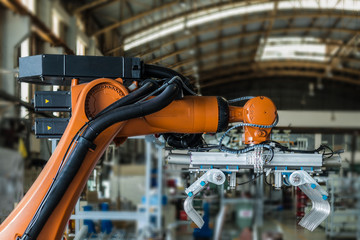 Robotic systems are the most common components in industrial automation, and we custom manufacture a broad range of components for industrial robots. Our products are built tough to stand up to the everyday wear and tear of manufacturing processes, but are also agile enough for high-sensitivity applications. Our magnetic systems,
magnetic assemblies
, and
electrical machines
are engineered for long working life and failure-proof performance. Product lines that we design and build for the automation industry include:
robotics
motors
sensors
actuators

Specialty Project - Robotic Impact Wrench
In machine manufacturing, every nut, bolt, and screw must be tightened to just the right level to ensure safety and proper performance. Industrial automation employs what can best be described as "robotic impact wrenches" for this task, but there's more to it than simply tightening fasteners.
Our core strength in engineering provides sophisticated automation solutions that in addition to tightening nuts, bolts, etc., also measures and records the torque applied to each fastener for compliance reporting.
Contact us
today to get started on your specialty project.

Testing & Specifications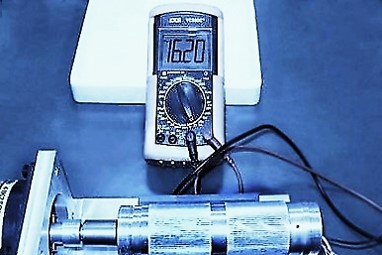 Integrated Magnetics is
ISO 9001
certified, providing custom-engineered solutions that meet UL, CAS, BS, VDE, DIN, CE, CISPR, IEC, and other national, international, and industry standards that your application may require.
An automated assembly line is only as good as its weakest component. To ensure that our magnetic assemblies and electrical machines deliver superior performance each and every time, we conduct a wide array of tests, including:
Vibration testing
Extreme temperature testing (-100°C to 300°C)
Thermal & mechanical shock testing
EMI/RFI compatibility testing

Experts in Advanced Magnetic Solutions & Electrical Machines
Additional test processes are available upon request to meet your unique requirements.
Contact us
today or Send us a
Request for Quote
, and let us know how we can help.