Custom Engineered Electrical Machines - Designed-to-Specification or Built-to-Print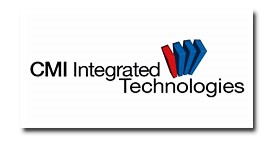 CMI Integrated Technologies (Sister Company of Integrated Magnetics) specializes in the design and manufacturing of custom-engineered electrical machines. We work on a concurrent basis with our customers to optimize their product designs for weight, power density, efficiency, cost, and environmental conditions. Our vertically-integrated production capabilities facilitate rapid prototyping, design optimization, and qualification of the end product to customer applications, from prototyping to low and medium production volumes.
We design and build a full line of custom-engineered electrical machines, from permanent AC and DC servo motors, to linear & rotary actuators, alternators & generators, resolvers and more. Send us a request for quote or contact us to get started on your project.
Your Custom Electrical Machine Project - How Can We Help?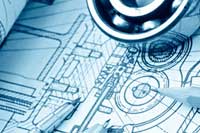 Working with an experienced magnet engineering & manufacturing team is critical for successfully producing these complex product lines. Integrated Magnetics has developed a wealth of experience and expertise in this specialty arena. Contact us today or send us a request for quote about your project's unique requirements, and let us know how we can help.
Request A Quote
Contact Us
---
Custom Electrical Machines for All Applications
We have the experience and the expertise to deliver a full line of custom-engineered solutions, from custom alternators to custom motors, rotary actuators, and much more. Our custom electrical machines include:
---
Complete Testing Capabilities
To ensure quality and conformity to our customers' design requirements, we build and test electrical machines for normal and extreme operating conditions. Our testing capabilities include:
Vibration compliances to most military, aerospace & automotive standards
Mechanical shock to most military & vibration standards
Thermal shock
High altitude
Salt spray & fog resistant
Extreme humidity
Temperature ranges from -100ºC to 300ºC (-148°F to 572°F)
Vacuum environments up to 10-12 torr
EMI/RFI compatibility to military or other international standards
EMC compatibility
Radiation hardened to military or other international specifications
Autoclave compatibility
---
Common Applications for Electrical Machines
CMI serves customers in major markets across the globe. Common applications for our design, engineering and manufacturing services include:
Military & weapons systems
Naval applications
Aerospace
Medical devices & equipment
Oil & energy
Scanners
Cryogenic pumps
Automotive
Industrial automation & more.
---
To learn more about the markets we serve, visit our industries served page.
Your Custom Electrical Machine Project - How Can We Help?
We manufacture reliable, high-performance electrical machines, custom tailored to you needs. Request a quote or contact us today.