Custom Electrical Machines - Permanent Magnet Motors, Generators, Alternators, Resolvers, Tachometers & More

Custom Engineered Electrical Machines & Motors - Designed & Built to Specifications or Built to Print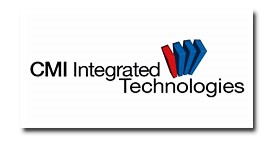 CMI Integrated Technologies specializes in the design and manufacturing of custom-engineered electrical machines. We work on a concurrent basis with our customers to optimize their product designs for weight, power density, efficiency, cost, and environmental conditions. Our vertically-integrated production capabilities facilitate rapid prototyping, design optimization, and qualification of the end product to customer applications, from prototyping to low and medium production volumes.
Custom Electrical Machines for All Applications
We have the experience and the expertise to deliver a full line of custom-engineered solutions, from custom alternators to custom motors, rotary actuators, and much more. Our custom electrical machines include:
Send us a
request for quote
or
contact us
to get started on your project.
Complete Testing of Custom Electrical Machines
To ensure quality and conformity to our customers' design requirements, we build and test electrical machines for normal and extreme operating conditions. Our testing capabilities include:
Vibration compliances to most military, aerospace & automotive standards
Mechanical shock to most military & vibration standards
Thermal shock
High altitude
Salt spray & fog resistant
Extreme humidity
Temperature ranges from -100ºC to 300ºC (-148°F to 572°F)
Vacuum environments up to 10-12 torr
EMI/RFI compatibility to military or other international standards
EMC compatibility
Radiation hardened to military or other international specifications
Autoclave compatibility
Common Applications for CMI Electrical Machines
CMI Integrated Technologies serves customers in major markets across the globe. Common applications for our
design, engineering, and manufacturing services
include:
Military & weapons systems
Naval applications
Aerospace
Medical devices & equipment
Oil & energy
Scanners
Cryogenic pumps
Automotive
Industrial automation & more.
To learn more about the markets we serve, visit our
industries served
page.
Contact Us for Electrical Machines Tailored to Your Needs
CMI Integrated Technologies manufactures reliable, high-performance electrical machines, custom tailored to you needs. Request a quote or contact us today.