High-Performance Magnets with Excellent Temperature Stability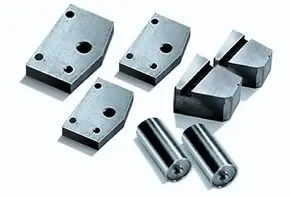 Samarium cobalt magnets (also known as SmCo magnets), are extremely powerful permanent magnets. Part of the rare-earth magnet family, SmCo magnets rank similarly in strength to neodymium magnets but have much higher temperature stability and higher coercivity. They can operate at temperatures up to 525°F (300°C). In addition, they have a very high resistance to demagnetization and to corrosion. SmCo magnets are available in numerous shapes, sizes and grades that span a wide range of properties and application requirements.
Custom Samarium Cobalt (SmCo) Magnets
Integrated Magnetics specializes in the technical design, engineering, manufacturing, assembly and testing of custom samarium cobalt magnets and precision magnetic assemblies. We routinely build technical magnetic assemblies for high-performance applications, either as build-to-print or design-to-specification. We also stock a wide range of samarium cobalt magnets in various grades, shapes and sizes which can be purchased online at Magnetshop.com. Send us a request for quote or contact us today to discuss your project's specialty requirements.
---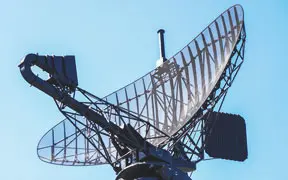 Samarium Cobalt Magnet Applications
Samarium cobalt magnets are often used in applications involving elevated temperatures where magnetic strength and stability are critical, space is a limiting factor and where the magnets may be exposed to radiation. They are routinely used in high-performance motors, machinery, pumps, medical devices, magnetic couplings, magnetic separators and other equipment for automotive, aerospace, medical, military and industrial automation industries. We are trusted partners to businesses worldwide in these primary markets.
View Industries
---
Samarium Cobalt Magnet Design, Engineering & Manufacturing
• Technical Magnet Design & Engineering - Our core expertise is in the technical design, engineering and custom fabrication of samarium cobalt magnets and magnetic assemblies, from prototypes to small and medium production runs.
• In-House Production Facilities - Our fully equipped in-house manufacturing & production facilities and dedicated assembly areas with class 1000 cleanrooms, enable us to provide complete turnkey solutions with shorter lead times, increased quality at all levels and at reduced costs.
• Quality Planning & Assurance - We provide a full range of inspection and testing services, using state-of-the art equipment to ensure that all of our delivered products adhere to rigid industry standards. And we have a well-established QMS that continuously evolves in order to meet or exceed our clients' expectations.
• Licenses & Certifications - As a fully licensed and certified magnet manufacturer, we are ISO:9001:2015 certified, ITAR registered, ROHS3, and REACH compliant. Click here to view the full range of our certifications & compliances.
View Capabilities
---


Your Custom Samarium Cobalt Magnet Project - How Can We Help?
For optimal magnet performance, it's important to work with an experienced magnet engineering and manufacturing team; Integrated Magnetics has over 60 years of accumulated knowledge and expertise in this specialty arena. We are able to fully engineer SmCo magnetic components and assemblies for your specific applications using sophisticated FEA tools with magnetics, thermal and stress analysis. Contact us today or send us a request a quote to discuss your project's specialty requirements.
Request A Quote
Contact Us
---
Samarium Cobalt Magnets Features & Characteristics
Grades & Materials - We carry a large inventory of licensed, samarium cobalt magnet materials in standard and premium grades for reduced production and lead times. We offer sintered SmCo magnets in grades that range from 16 MGOe to 33 MGOe. Visit our SmCo magnet materials page for additional information and for data sheets about this material.


Sizes & Shapes - Standard samarium cobalt magnet shapes include discs, blocks, rings, and arc segments in a variety of sizes and grades. Non-standard shapes can also be custom fabricated to blueprint specifications from raw stock. We can custom manufacture samarium cobalt magnets in virtually any shape and size to meet your project's exact requirements.


Temperature Considerations - Samarium cobalt magnets exhibit magnetic properties that are very stable with temperature, and can be used in applications where temperatures reach up to 572°F (300°C). They perform well for applications where the stability of magnetic characteristics is critical.


Manufacturing Methods - Samarium cobalt magnets are extremely brittle, so they are prone to chipping and cracking. Therefore, special machining techniques involving diamond-grinding must be used to machine this material prior to magnetization. We are fully equipped to machine these materials to your project's specialty requirements.


Surface Treatments - The corrosion resistance of Samarium Cobalt is very good, therefore coatings to prevent corrosion or oxidation are generally not required.


Magnetizing & Assembly Considerations - SmCo magnets are anisotropic, and can only be magnetized in the orientation direction. Magnetizing fields in excess of 50 kOe are required to saturate these materials.


Handling & Storage - Samarium cobalt magnets are extremely brittle, but magnetically very strong. Therefore, special care must be taken when handling these to avoid injury to personnel and damage to the magnets.
---


Contact Integrated Magnetics Today
Reach out to us to discuss your project's specialty requirements, we're here to help and look forward to hearing from you!