Custom Permanent Magnet AC & DC Servo Motors
With over 25 years of electro-mechanical design experience, CMI Integrated Technologies (Sister Company of Integrated Magnetics) builds all types of custom AC and DC motor assemblies. We manufacture a broad range of high performance motor types for industrial applications such as:
Servo Motors
Miniature brushless DC motors
Brushless DC motors with Hall sensors
Brushless motors with thermistors & position sensors
External rotor brushless DC motors
Hollow shaft brushless DC motors
Slotless brushless motors
Ironless brushless DC motors
DC brush type motors
Frameless brushless DC motors
Brush type torque motors
Harsh environment motors
Splined motors
Deep well drilling motors
Limited rotation torque motors
Send us a
request for quote
, or
contact us
today for more information about our custom-engineered motors.
Custom Motor Testing Capabilities
To ensure that the custom-engineered motors we deliver meet your performance and application requirements, we can perform a variety of tests in normal and extreme operating conditions. Our testing capabilities include:
Autoclave compatibility
EMC compatibility
EMI/RFI compatibility to military or other international standards
High altitude
Vibration compliances to most military, aerospace & automotive standards
Mechanical shock to most military & vibration standards
Radiation hardened to military or other international specifications
Salt spray & fog resistance
Thermal shock
Salt spray & fog resistant
Temperature ranges from -100º C to 300º C
Vacuum environments up to 10-12 Torr
Custom Motor Applications
CMI serves a global customer base in today's major markets. Common applications for our high-performance motors include:
Military & weapons systems
Naval applications
Aerospace applications
Medical devices & instruments
Industrial automation equipment
Oil well drilling equipment
Commercial scanners
Cryogenic pumps
To learn more about the markets we serve, visit our industries served page.
---
Your Custom Motor Project - How Can We Help?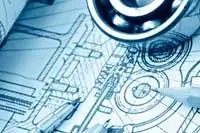 Send us a request for quote or contact us today for more information about our custom permanent magnet AC & DC Servo motor assemblies, and our experienced team of engineers will help you determine the most cost effective solution for your project. We also offer a wide variety of permanent magnets for on-line purchase at MagnetShop.com.
Request A Quote
Contact Us