Alnico Magnets for High-Temperature Applications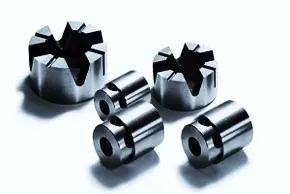 Alnico magnets can be used at very high operating temperatures and offer excellent temperature stability. They have a high-magnetic remanence, and lower coercivity than other magnet materials. Physically, they are less brittle than the neodymium, samarium cobalt and ceramic types of magnets. Alnico magnets are manufactured through either a casting or sintering process. Cast alnico magnets can be made into complex shapes, not possible to achieve with most other manufacturing techniques used for permanent magnet materials.
Integrated Magnetics specializes in the technical design, engineering, custom manufacturing, assembly and testing of custom permanent magnets including alnico, and precision magnetic assemblies. We routinely build technical magnet assemblies for high performance applications - either as build-to-print or design-to-specification. Contact us today or send us a request for quotation to discuss your project's specialty requirements. We also stock alnico magnets in standard shapes, sizes and grades which are available for on-line purchase at MagnetShop.com.
---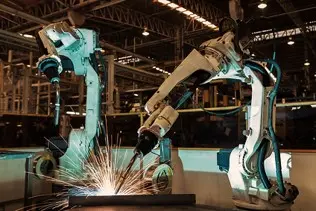 Alnico Magnet Applications
Alnico magnets are used in a wide range of applications, especially those that require the ability to withstand operating temperatures up to 1,000⁰F (540⁰C). By comparison, samarium cobalt magnets can operate up to about 600⁰F (315⁰C), while neodymium magnets are limited to approx. 250⁰F (120⁰C).
From medical devices to aerospace components, military projects, electro-mechanical devices, industrial automation and semiconductor equipment, we are trusted partners to businesses worldwide in these primary markets.
View Industries
---
Alnico Magnet Design, Engineering & Manufacturing
• Technical Magnet Design & Engineering - Our core expertise is in technical design, engineering and custom fabrication of custom alnico magnets and magnetic assemblies, from prototypes to small and medium size production runs.
• In-House Production Facilities - Our fully equipped in-house manufacturing & production facilities and dedicated assembly areas with class 1000 cleanrooms, enable us to provide complete turnkey solutions with shorter lead times, increased quality at all levels, and at reduced costs.
• Quality Planning & Assurance - We offer a full range of inspection and testing services using state-of-the art equipment to ensure that our delivered products adhere to rigid industry standards, and to your specifications. Our well-established QMS continuously evolves in order to meet today's critical standards and to exceed our clients' expectations.
• Licenses & Certifications - As a fully licensed and certified magnet manufacturer, we are ISO:9001:2015 certified, ITAR registered, and ROHS3, REACH compliant. Click here to view our various certifications & compliances.
View Capabilities
---


Your Custom Alnico Magnet Project - How Can We Help?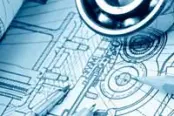 It's important to work with an experienced magnet engineering and manufacturing team for optimal magnet performance; Integrated Magnetics has over 60 years of accumulated knowledge and expertise in this specialty arena. We are able to fully engineer magnetic components and assemblies for your specific applications using sophisticated FEA tools with magnetics, thermal and stress analysis. Contact us today or request a quote to discuss your project's specialty requirements.
Request A Quote
Contact Us
---
Alnico Magnets Features & Characteristics
Grades & Materials - We carry a large inventory of licensed, alnico magnet materials in both standard & premium grades for reduced production and lead times. We offer both cast and sintered alnico magnets in grades ranging from Alnico 2, to Alnico 5 & Alnico 8. Visit our alnico magnet materials page for additional information and data sheets about this material.


Shapes & Sizes - Sizes for Alnico magnets range from small disc magnets 1/16" in diameter to large cast Alnico magnets weighing up to 500 lbs. Standard shapes include disc, rectangular, channel, horseshoe, rod, and rings in different dimensional specifications. Non-standard shapes can be custom fabricated to specifications from raw stock, and we can custom manufacture virtually any shape & size to your exact specifications.


Temperature Considerations - Alnico magnets offer the best temperature characteristics of all permanent magnets. They can be used at temperature extremes up to 1,000⁰F (540⁰C), the highest temperature which any magnet material can be used, while retaining 90% of room temperature magnetization.


Manufacturing Methods - Alnico magnets are hard and brittle, and are therefore prone to chipping and cracking. Cast Alnico magnets may exhibit imperfections such as pores and voids common in cast materials. Typical manufacturing methods for alnico magnet material involves a powdered metallurgical process using rigid steels or rubber molds. Machining or drilling of alnico magnet material cannot be accomplished by ordinary methods and cutting or grinding should be done prior to magnetization. We are fully equipped to machine these materials to your project's specialty requirements.


Magnetizing & Assembly Considerations - Because of their low coercivities, alnico magnets require magnetizing fields of only about 3-kilo Oersteds. Special care should be taken to assure that these magnets are not subjected to adverse repelling fields which could partially demagnetize them. It's therefore recommended to magnetize the material after assembly when combined with circuit components.


Handling & Storage - Alnico magnets are very strong and brittle and should be stored with "keepers" which close the magnetic field in order to reduce the risk of demagnetization. However, if alnicos become partially demagnetized, they can be easily re-magnetized.