Custom Permanent Magnets Built for High-Performance Applications
Permanent magnets are made from special alloys (ferromagnetic materials) such as iron, nickel and cobalt, several alloys of rare-earth metals and minerals such as lodestone. Unlike electromagnets, permanent magnets produce a persistent magnetic field without the need for any external source of magnetism or electrical power.
With over 60 years of technical magnet expertise, Integrated Magnetics specializes in the design, engineering and manufacturing of custom permanent magnets and precision magnetic assemblies for high-performance applications. From our headquarters in Culver City, California and our global in-house production facilities, we produce complex turnkey magnetic solutions for diverse markets across the globe. Focused Industries that we work with include military, aerospace, energy, semiconductor, R&D, automotive, industrial automation and more.
Your Custom Permanent Magnet Project - How Can We Help?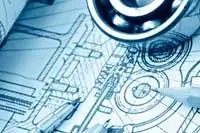 Send us a request for quote or contact us today to discuss your project's requirements, and our experi