Magnetics Engineering Services & Manufacturing Capabilities
With over 60 years of technical magnet expertise, Integrated Magnetics is uniquely qualified in all aspects of magnetics engineering and manufacturing. We will work with you to achieve an optimized magnetic solution for virtually any need; by application, cost, lead time or reliability!
We have the experience and expertise to deliver custom permanent magnets and magnetic assemblies, magnetic components, and magnetic sub-systems to exact specifications, request a quote or contact us today to discuss your project's specialty requirements.
Engineering
Engineering is at the heart of our business. We've found that concurrent engineering from the start of a program yields the best overall results, which is why we like to work with our customers from the very start on major projects. Click here to learn more about our engineering capabilities.
Manufacturing & Assembly
We are a US-based company with production facilities in California and Arizona, as well as our wholly-owned low-cost region manufacturing plant in Nogales, Mexico. All facilities have complete manufacturing and production capabilities, as well as dedicated assembly facilities with Class 1000 cleanrooms. In addition, all of our plants are ISO 9000 registered and certified, Click here to learn more about our manufacturing facilities and services.
Quality Planning & Assurance
As a fully licensed and certified magnet manufacturer, we use state-of-the-art inspection equipment and proven testing methods to ensure that our delivered products meet rigid industry standards. Click here to view our certifications and compliances.
Finite Element Analysis
We utilize Finite Element Analysis (FEA) to optimize magnet and magnetic assembly designs. This enables us to provide more effective solutions for our customers and to ensure that our products meet or exceed our client's expectations. Click here for more FEA information and examples.
Need Magnetics Design, Engineering or Manufacturing Assistance?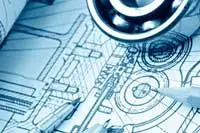 If you need magnetic design, engineering or manufacturing assistance, send us a request for quote or contact us today to discuss your project's specialty requirements. Our experienced team of engineers will work with you to determine the most economical way of providing you with what you need.
Request A Quote
Contact Us